Sometimes it is not how good you can weld, or how fast you can repair it; it's how well it was built to begin with. As you will see below, we can help design a more efficient way or process to help your company along. Whether it is moving machinery around to increase speed or remaking a factory part to make it last longer, we are here to help.
---
Here are some examples how we have helped out other companies like yours
Since we assist in keeping our customers on top of the competition, we can not disclose online, a lot of what we can accomplish for you.
Please call John Allen @ (856) 542-4316 if you have any questions.
---
Auger Frame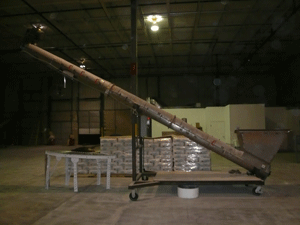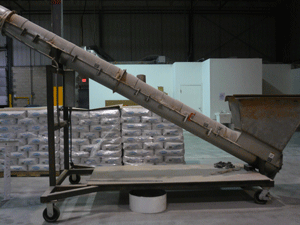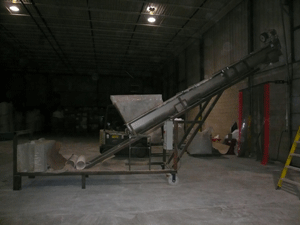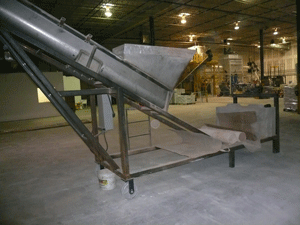 The auger in the 2 left pictures was made by a competitor. The auger is 24' long and is only attached to the frame at the middle and base. This causes the auger to sway almost 5" each way at the top (12' away from middle support). The auger in the right 2 pictures was designed and built by Country Metals, LLC. As you can see, there is a lot more support for the auger to stay still. This auger does not sway or bend.
---
Stands for Pipe Augers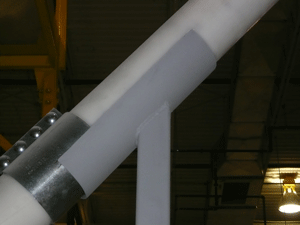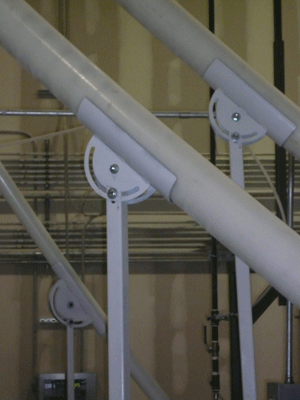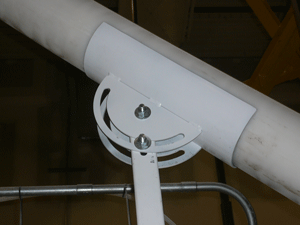 The first picture on the left is a support made by new equipment installation workers. Everything had to be installed before the support could be measured. The 2 pictures on the right are support stands designed and fabricated by Country Metals, LLC. Our support stands just need a rough measurement to approximate center of the screw. The angle does not matter since they can swivel 180 degrees. The installation company has since found out about these and are now going to have Country Metals, LLC build them for their installation crews.

---